I live on Sunnyside Avenue in Arlington, Massachusetts. The neighborhood was built as two subdivisions in 1948, with 42 duplexes (84 homes total). These were starter homes with 792 square feet of finished space plus a basement with a garage. I affectionately refer to them as excellent specimens of mid-century slap-up. They were constructed in the mid 20th century, and the builder just kind of slapped them up.
Here's one of the original newspaper ads for these homes.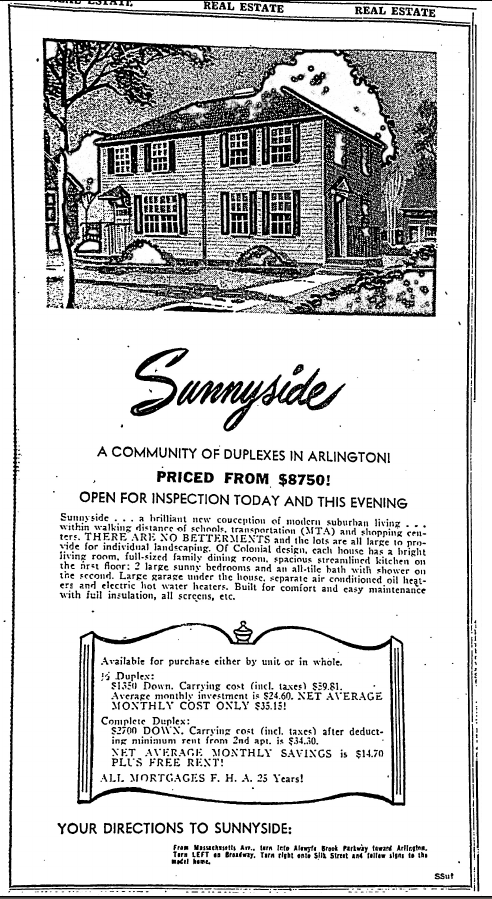 It's fun to read the ad copy. The homes are "within walking distance of schools, transportation (MTA) and shopping centers" (a selling point that endures to this day); the lots are "large to provide for individual landscaping" (they're 3,000 square feet give or take, which is unbuildably small by today's zoning laws); and the homes have "full-sized dining rooms", "spacious streamlined kitchens", and "two large sunny bedrooms" (so much largeness for 792 square feet). I guess this was a time when good salesmanship took precedence over truth in advertising. It was a different time.