Why Is This Our Issue & What Should We Do About It?
(presented by Adam Chapdelaine, Town Manager, to Select Board on July 22, 2019)
Overview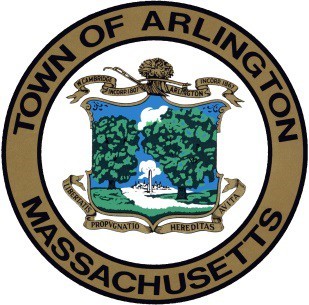 Since 1980 the price of housing in Massachusetts has surged well ahead of other fast growing states including California and New York. While the national "House Price Index" is just below 400, four times what an average house might have cost in 1980, a typical house in Massachusetts is now about 720% what it was in 1980. Median household income in the state has only increased about 15% during the same period. No wonder people in Arlington are feeling the stresses of housing costs if they want to live here and are feeling protective of the equity value time has provided them if they bought years ago.
In response to concerns about zoning, affordable housing and housing density, the Town joined the "Mayors' (and Managers') Coalition on Housing" to address these growing pressures. This 12 page slide deck presentation outlines the key data points, the number of low and very low income households in Arlington, the rate of condo conversion that is absorbing rental units, etc.
Solutions are offered including:
• Amendments to Inclusionary Zoning Bylaw
• Housing Creation Along Commercial Corridor – Mixed Use & Zoning Along Corridor
• Accessory Dwelling Units – Potential Age & Family Restrictions
• Other Tools Can Be Considered That Are Outside of Zoning But Have An Impact on Housing
Chapdelaine's suggested next steps are:
• Continued Public Engagement
• Town Manager & Director of DPCD Meet with ARB
• Select Board & ARB Hold Joint Meeting in Early Fall
• ARB Recommends Strategies to Pursue in Late Fall/Early Winter
The Select Board approved the suggested next steps and a joint ARB/ Select Board meeting should be scheduled in the near future.
Note from Reporter: As a community, Arlington has long prided itself on its economic diversity. With condo conversions, tear downs leading to "McMansions", higher paid workers arriving in response to new jobs, etc., Arlington is at great risk of losing this diversity that has long enriched the community. Retirees looking to downsize and young people who have grown up in Arlington looking for their first apartment are finding it impossible to stay in town. Shop keepers and town employees are challenged to afford the rising housing costs. With a reconsideration of zoning along Arlington's transit corridors, Arlington NOW has an opportunity to create new village centers, like those recommended in the recent STATE OF HOUSING report. These village centers along our transit corridors could be higher, denser but also offer the compelling visual design and amenities desired by people who want to walk to cafes, shops and public transit.