WE HAVE WINNERS!
MIT Dept. of Urban Studies and Planning
Jay Maddox maddoxja@mit.edu; Shannon Hasenfratz shasenfr@mit.edu; Daniel Pratama danielcp@mit.edu
Title: EAST ARLINGTON COMPLETE NEIGHBORHOOD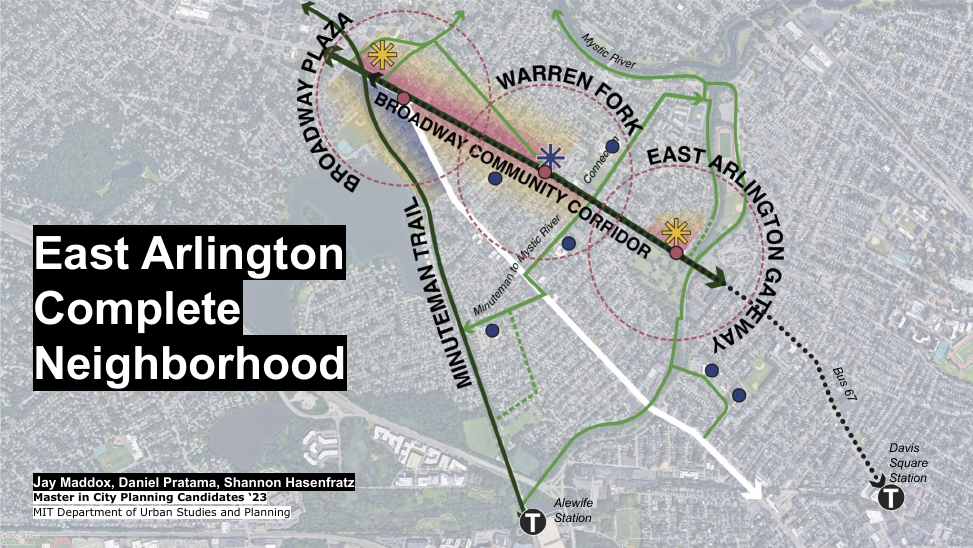 Arlington High School CADD Program
Petru Sofio psofio2024@spyponders.com; Talia Askenazi taskenazi2025@spyponders.com
Title: ENVISION BROADWAY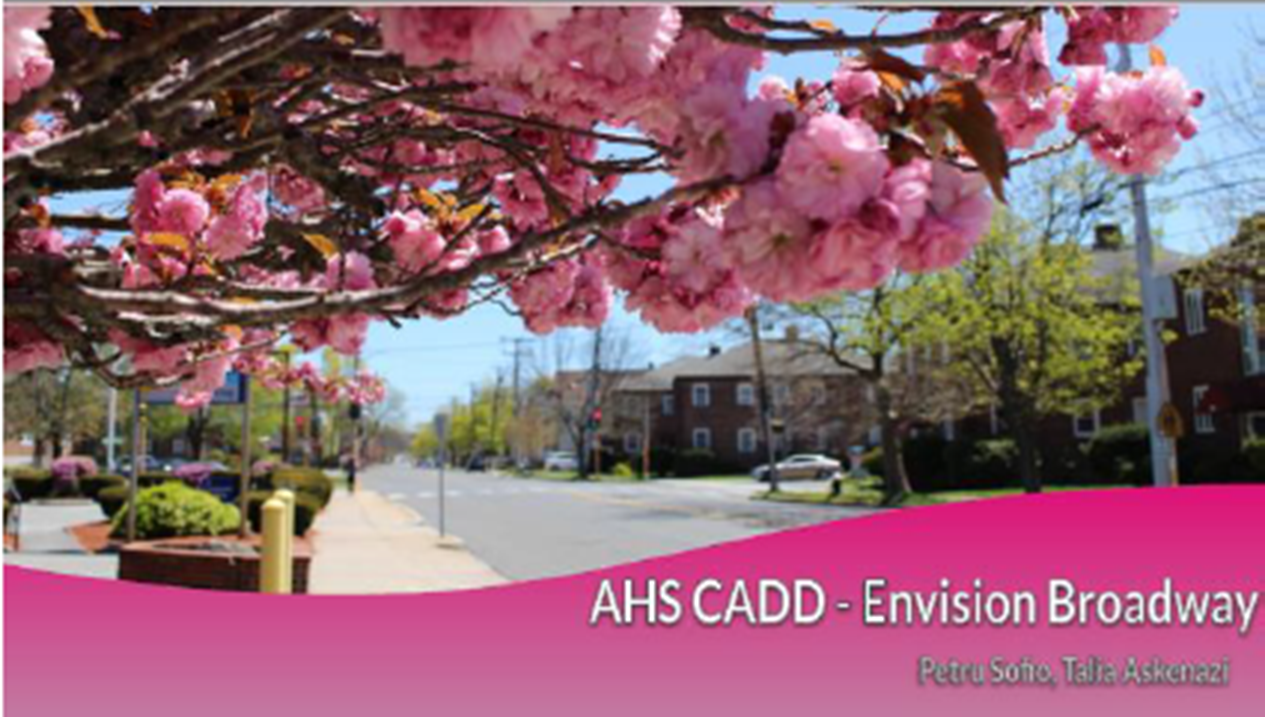 Winslow Architects
John Winslow john@winslowarchitects.com; Phil Reville philip@winslowarchitects.com; Dolapo Beckley dolapo@winslowarchitects.com
Title: REDEFINING THE BROADWAY CORRIDOR: A 2040+ VISION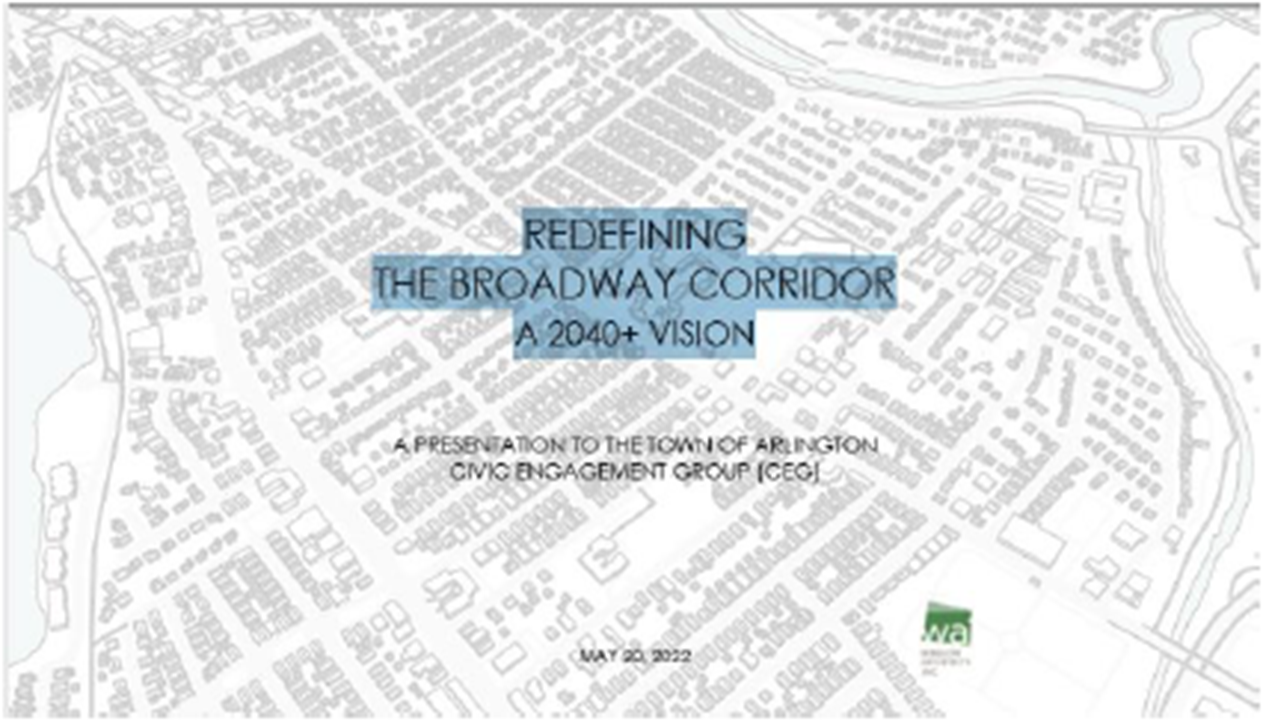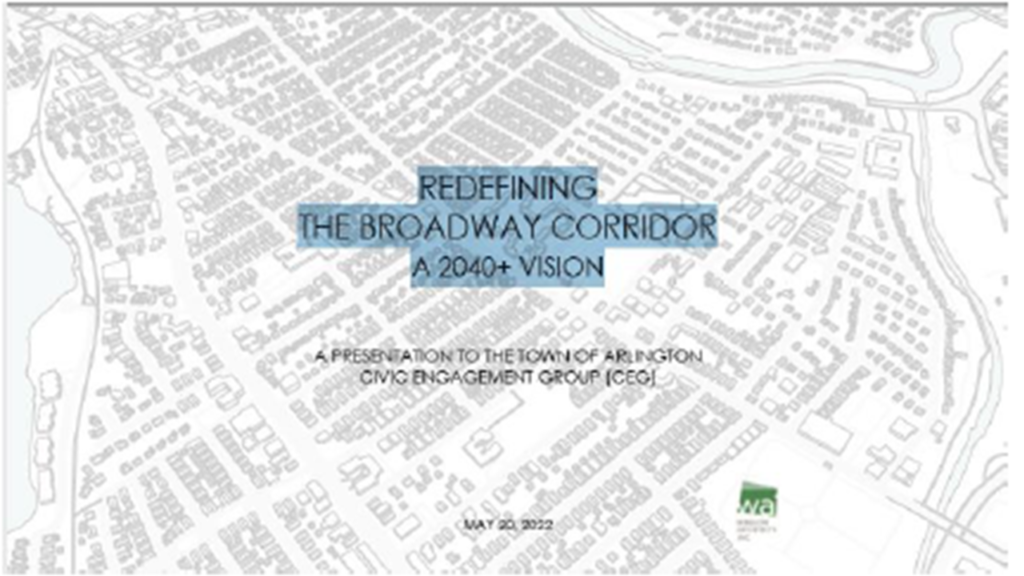 Contest Personnel
Special thanks
ACMI production team: Katie Chang, James Milan, Jeff Munro, Jason Audette, Anim Osmani, Jared Sweet, Michael Armanious
Civic Engagement Group (CEG): Greg Christiana, Len Diggins
Jenny Raitt- Arlington DHCD Director, for laying the groundwork with the 2019 Broadway Corridor Study
Jeffrey Levine, MIT DUSP faculty, led the original 2019 Broadway Corridor study team
Kambiz Vatan & Cinzia Mangano, AHS CADD faculty and community volunteer
Jane Howard, whose volunteer efforts over many years made possible Vision 2020 and Envision Arlington, leading to CEG and thus making this project possible by giving our town of Arlington the infrastructure, the "DNA", to make this kind of civic engagement happen.
Background
The Civic Engagement Group (CEG), part of the Town of Arlington's Envision Arlington network of organizations, is sponsoring the Broadway Corridor Design Competition. Architects, planners, designers and artists from around the region are encouraged to register by April 8, 2022.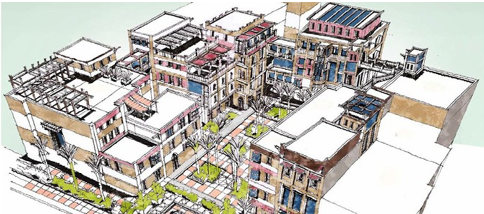 This as an opportunity for designers and architects in the region to have some fun exercising real creativity to leapfrog into the post pandemic future and create a 2040+ VISION of what the built environment of a specific neighborhood (our Broadway Corridor area) might look like.
Although the cash prize is small, the pay off will be bragging rights, recognition and a possible opportunity to help shape the upcoming Arlington master plan revision process.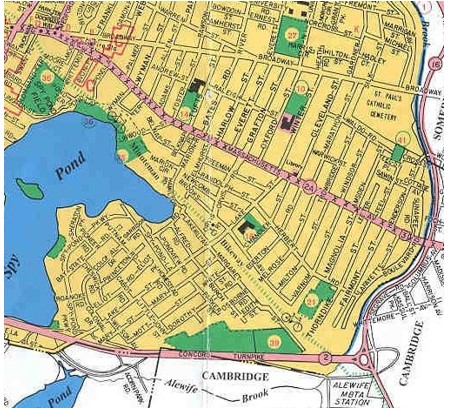 Broadway St. is a major bus route and transit corridor through Arlington to Cambridge. It is close enough to the Alewife MBTA Station to possibly be, at least partially, included in the planning for Arlington's "transit area" status under the state Dept. of Housing and Community Development's new guidelines.