A Guide for Arlington
The Massachusetts Housing Partnership put together this 2018 guidebook, v.3, to help municipalities adopt Municipal Affordable Housing Trust Fund (MAHT) legislation to suit the specific needs of each municipality.
Arlington is considering the acceptance of enabling legislation in the November 2020 Virtual Town Meeting to create the Town's own MAHT. This will enable the Town to create a vehicle for receiving and spending funds to assist low and moderate income individuals and families to move toward greater housing stability. The MAHT does not provide money, but it does provide a place where the Town can receive money from a variety of sources to be used for furthering affordable housing. Examples include payments from developers, contributions from bequests and, if approved, a real estate transfer tax on the sale of higher priced homes in Arlington.
Municipal Affordable Housing Trust: how to envision, gain support, and utilize a local Trust to achieve your housing goals.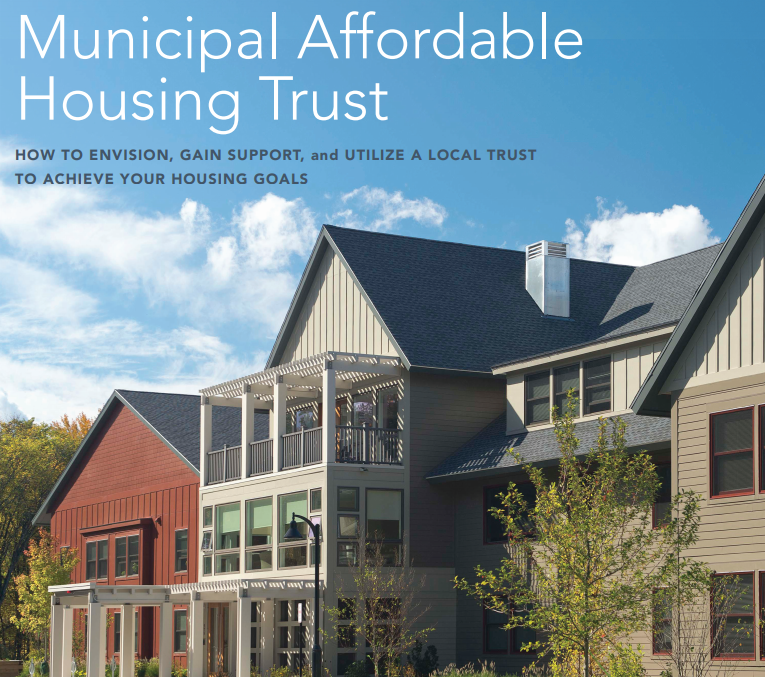 For more information on how this MAHT can benefit Arlington see: https://equitable-arlington.org/2020/11/09/arlington-affordable-housing-trust-fund/